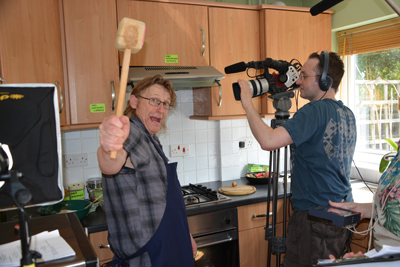 Scones - © Anne Misselbrook 2013
Comedy
Scones was shot in July 2013.

Mr Smethwick attempts to give a cookery
lesson to his female student. The lesson
does not go entirely to plan.

Strawberry Shorts Film Festival 2014.
Scones receives a commendation from the
viewing panel. A screening of the film
took place at Cambridge Arts Picturehouse
on 4 December 2014.