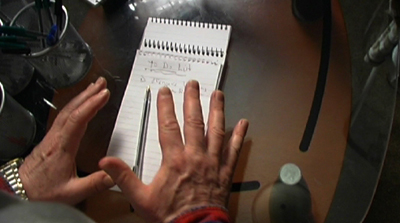 The To Do List - © Tim Lewis/Anne Misselbrook 2014
Comedy
The To Do List was shot in October 2014.

Mr Smethwick cares more about his list
than the daily tasks written on it. So
who is in charge - Mr Smethwick or his list?

This short film will be a little too
familiar for those of us who make a list.

A screening took place at Milton Keynes
Gallery on 7 August 2015.